Microsoft Windows Server 2022 Datacenter 32 Core
Regular price
$150.00
/
---
The new Windows Server 2022 includes significant improvements to Windows OS containers including smaller image sizes that save time downloading, while still being just as powerful with a simplified network policy in place.
Windows Server 2022 is the latest version of Microsoft's cloud-ready operating system. It comes with technologies that make it easier for you to migrate your workloads when you're ready. Plus, this plan offers a budget-friendly option so you can save money while still running the programs and applications your business depends on every day.
Windows Server 2022 Standard is the new leading server operating system, and it has several unique features that will make your business thrive. Not only does Windows Server 2022 offer fast performance as a reliable workhorse for all types of businesses, but also offers specific benefits to industries, too.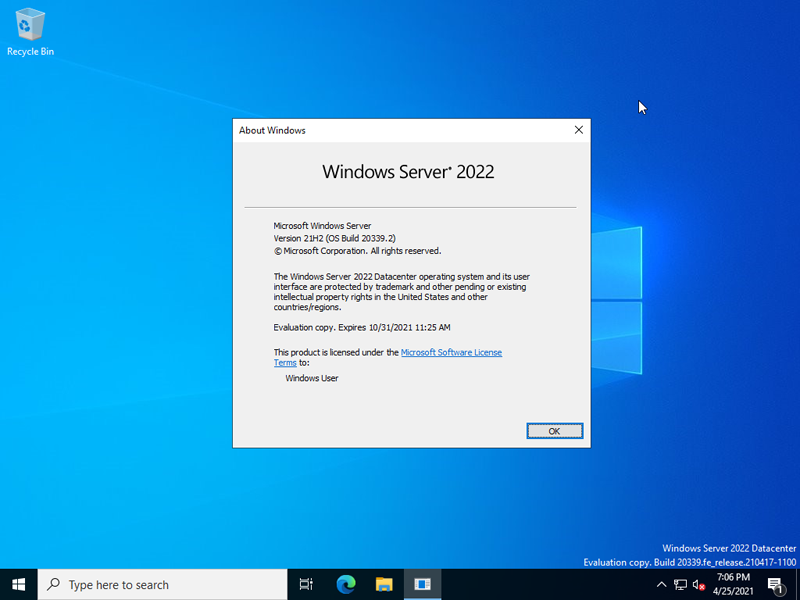 Features:
Better scalability.

 

A physical server can now have 48 TB of RAM, 64 sockets with 2048 Logical Processors (cores), and Hyperthreaded cores for up to 12TB of memory per VM! This provides great benefits for companies that need large VMs to run large databases
Improved Windows Admin Center.

 

Now, the Windows Admin Center has the ability to report on how Secured-core features are enabled and which ones can be activated. It can also provide access where necessary, so you can enable a feature if it is not already active.
Rebootless patching.

 

Windows Server 2022 offers rebootless patching, which allows patches to be applied wi